---
Sale:

£

52,995

OTR
Was: £55,425
Saving: £ 2,430
Price Includes:
Spare Wheel and hanger
Flyscreen Door
Reversing Camera
More..
Finance & Part Exchange available subject to status.
Price Includes

Spare Wheel and hanger£180
Flyscreen Door£340
Reversing Camera£590
Alloy Wheels£890
Metallic Silver Paint£890
Fiat Factory Satnav£1,100
Automatic Gearbox£1,920
Pack 2£2,590
Specification
Specifications
Year
2018
Manufacturer
Adria
Range
Twin
Model
640 SL
Sleeps
4
Seat Belts
4
Layout
Fixed Single Beds
Profile
Van Conversion
Base Vehicle
Make
Fiat
Model
Ducato XLWB
Engine Power
130BHP
Engine Capacity
2,300CC
Driving Position
RHD
Fuel
Turbo Diesel
Gear Box
5 Speed
Transmission
Automatic
Weights
Every attempt has been made to ensure the accuracy of the weights below, however it is intended as a general guide only and must not be taken as binding. Highbridge Caravans does not accept responsibility for any incident that may occur as a result of the use of this information. It is the responsibility of the driver to ensure they are driving to legal standards within the country they are travelling and under the licence they hold.
MTPLM
3,500Kg (68.89CWT)
MiRO
2,925Kg (57.58CWT)
Total User Payload
575Kg (11.32CWT)
External Dimensions
External Height
2.62m (8' 7")
External Length
6.36m (20' 10")
External Width
2.05m (6' 9")
Internal Dimensions
Internal Height
1.90m (6' 3")
Description#
Stock Number: 39238
Features
Cab Air conditioning
Cruise Control
Twin Airbags
2 Burner Hob
Truma Gas230V HeatingWater
3 Way Large FridgeFreezer
Fiat Ducato with choice of Euro6 engine driver aids and manual or
automatic gearbox
Choice of exterior colours with new exterior graphics and LED awning light
Electricalsliding door option
Malaga interior design with choice of textiles
New washroom solutions now with more space
Intelligently designed kitchen with choices of fridge dependent on model
Heating systems from Truma
Isofix option
Media
2018 Adria Twin 640 SL

Brochures
2018 Adria Motorhomes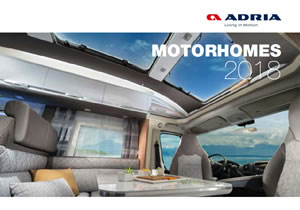 7.91mb
Reviews
Review this Motorhome
Any views or opinions expressed in reviews on this web page are solely those of the author and do not necessarily represent those of Highbridge Caravan Centre Ltd.

Similar Products

Now available from our Somerset branch