Paintseal
What is Paintseal and why should I have it?
When you buy a new caravan, its paint surface is a series of peaks & troughs, and this provides the perfect surface for dirt to get into. As you wash the caravan, the peaks of the paint surface get worn down, and dirt becomes more difficult to remove from the troughs.

The black streaks that come from either the roofline, or the windows, get into the troughs and you have to use an abrasive polish to remove them, effectively scratching them out.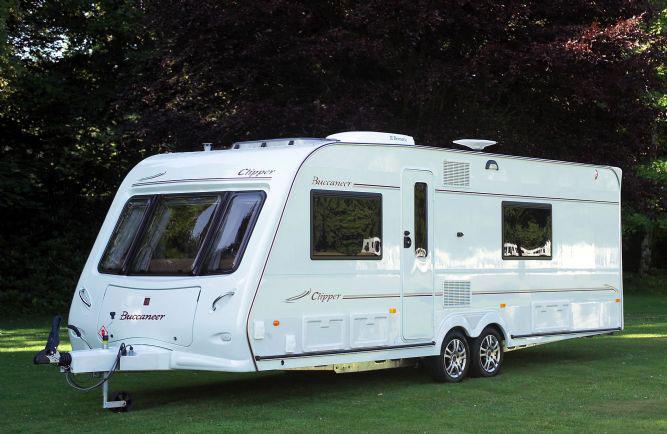 The Paintseal exterior treatment is an ultra strong PTFE Teflon application that fills all the troughs and sits proud of the peaks. As the treatment is the same as the treatments that are applied to household non-stick pans, it means that dirt and grime has virtually nothing to attach itself to. Black streaks sit on top of the Paintseal treatment, which makes them extremely easy to clean off. Even on used caravans, the Paintseal treatment ensures that no polishing is required, just a simple wash to ensure your caravan looks great, and that the paint surface is protected. The treatment comes with a 5 year guarantee on new caravans, and 3 years on used caravans.
Fabric Protection
The fabric protector we use is a non-aerosol based hypoallergenic PTFE formula, which coats all the seating areas, delivering an unbeatable defence against stains caused by accidental spills and day-to-day grime. The product after application is odourless and invisible. Your fabrics will look and feel like new, and in the case of an accidental spillage, all that is required is a gentle dabbing of the area with a towel to absorb the spill.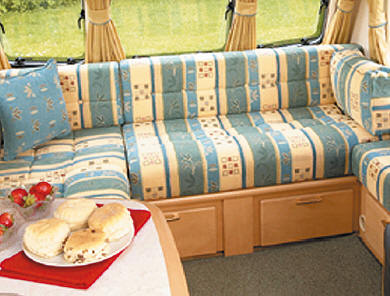 General cleaning of the seating area is also made easier, with the use of our recommended mild solution fabric cleaner, available from our Aftercare range.

Please Note: The liquid beading is less evident on open-weave fabrics, but they are still fully protected and guaranteed against permanent staining.
Ok, so how do I get it?
Paintseal Direct use a number of trusted dealers to process the order, and liaise with Paintseal Direct about when then vehicle is coming in to the dealer, so that the treatment is applied before you get your new van. So initially, speak to your dealer, and they will sort everything out for you. Visit the Paintseal website for more information: www.paintsealdirect.com